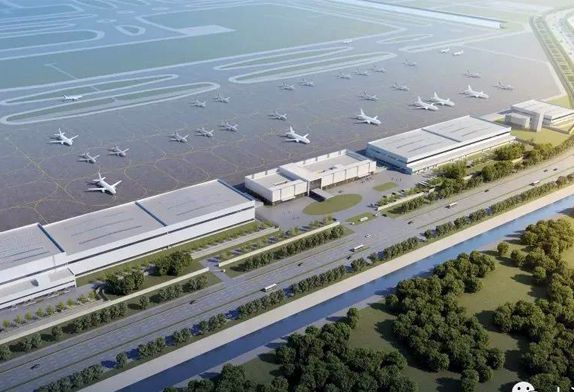 A few days ago, at the site of Yibin New Airport, many workers and excavators were under construction. The construction of the airport building was basically capped. The terminal buildings were all steel frame projects and have entered the interior and exterior decoration projects. The viaduct, apron and airport runway of the airport are under intense and orderly construction. The expressway of the airport link in Yibin City is under construction. The Yibin New Airport is expected to be put into operation next July.
According to reports, in October 2014, the construction project of the earthwork and foundation treatment of the airport project started. The test section was completed in January 2015. On January 20, 2016, the commencement ceremony of the earthwork and foundation treatment project of the relocation project was held. Construction work was carried out in large areas in October 2016 according to the conditions of land transfer, which was basically completed in February 2017.
On December 29, 2017, the ground floor project and pavement project were held. At present, the terminal building project has entered the stage of decoration construction. Shops and lounges on the second floor of the terminal building have begun to be decorated. In addition, the viaduct, one of the supporting facilities of the terminal building, has completed the construction of the main structure of the bridge body, and is now undergoing surface layer construction, which will achieve perfect docking with the airport expressway at the end of the year.